Partnered with Squamish Barbell, a world class facility offering Powerlifting, CrossFit and Personal coaching. At this location we offer Cox Spinal Decompression technique, active rehabilitation and Shockwave.
Located in Kitsilano at Suite #406 -1755 W Broadway St., Vancouver. Modalities offered include Cox Spinal Decompression technique, Shockwave and Laser therapies. 
Watch Dr. Paul ski the first descent of the Stawamus Chief
👩‍🔬The McGill big three are a well researched group of exercises for creating core stability. They create activation over a broad number of muscles groups and synchronize their activity for more gains. Using activation and endurance we can train muscular control of the spine to help prevent injury.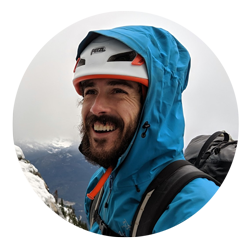 Doctor of Chiropractic – University of Western States
Bachelor of Kinesiology – University of British Columbia
Certified in Cox Technic
Dr. Paul Greenwood wants to help you achieve your goals. As a Chiropractor with a background in Kinesiology, he uses manual therapy and therapeutic exercise to do this.
A lifetime of sport has shown him the potential of the human body. It has also shown him the low points of injury and rehab. Working to come back from a big injury as an athlete or in day to day life is difficult, however, with the right set of tools it can be a lot easier. Paul will work with you to structure a program towards recovery that makes sense.
Paul graduated with a Bachelor of Kinesiology from the University of British Columbia where he focused on exercise science. Paul then completed his Chiropractic degree at the University of Western States in Portland Oregon. 
When away from the office Paul is in the mountains. He grew up ski racing at Grouse Mountain and took on coaching once he retired. Now backcountry skiing, rock climbing, mountaineering and mountain biking are massive passions.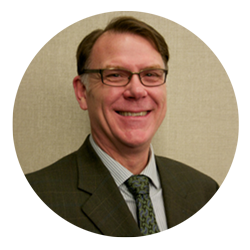 Doctor of Chiropractic – Palmer College of Chiropractic
Master of Science in Advanced Clinical Practice – National University
Fellow of Chiropractic Orthopedics
Certified in Cox Technic
Dr. Dean Greenwood is a board certified Chiropractic Orthopedist with 40 years of experience serving Vancouver. During his career he has focused on difficult conditions of the spine and uses the Cox Spinal Decompression Technic as his primary form of treatment. He currently serves as the main Cox Technic instructor for Canada. 
Dr. Greenwood is a graduate of the Palmer College of Chiropractic in Davenport, Iowa, where he was awarded a radiology scholarship and was a teaching assistant in Chiropractic technique and radiology.  He also holds a post professional Masters of Science degree in Advanced Clinical Practice (magma cum laude) from the National University of Health Sciences in Lombard, Illinois. He has published multiple case reports and has contributed to research into the application of Cox Technic in the management of Post Surgical Continuing Pain. 
Dr Greenwood is a past president of the British Columbia Chiropractic Association and a past registrar of the College of Chiropractors of BC.